Stefano Azario (b. Paris, 1966) is a photographer and director best known for his work with children. "My work has little to do with kids, I just love the unpremeditated ease of childhood". Stefano uses the camera to make sense of the world around him and his images bring visual order to the chaos he feels surrounded by. His dexterity with the medium allows him to be comfortable working alone on his street photography as well as directing a large crew on a film set. His emphasis is on making heartfelt images that tell compelling human stories. Recent areas of working interest have been the people and landscape of Lunigiana, Grandmothers and their grandchildren, Italy's aging infrastructure, and creatively collaborating with his own family.
Shows
2022 Villa La Cartiera "Oscillazioni 2022" Group Show
2022 NoGallery Pontremoli "In cerca della retta via" Solo Show

2021, Dab Art, "Art in the Time of Corona" Curated group show.
2021 SCORE, SFVacc "Models in Motion" Juried group show.
2020 Academy Art Museum, Easton MD. "New Photography II" Juried group Show
2007 Pitti Bimbo, Florence "La Famiglia" Solo Show
2004 Daikanyama Gallery, Tokyo "Baby Voices" Solo show
2000 Museum of Childhood, London "1000x2000: Photographing the future" Solo show
1990 [i'xi:z] London. "Bodyscapes" Solo show
1988 ICA, London. "Young Contemporaries" Juried group show
Awards
2021 Documentary Family Awards, Judges' choice
2010 Communication Arts Award Winner Fashion Editorial
A testament to his success are his relationships with brands and magazines. For Gap Kids he contributed to global advertising campaigns almost uninterruptedly for over 25 years.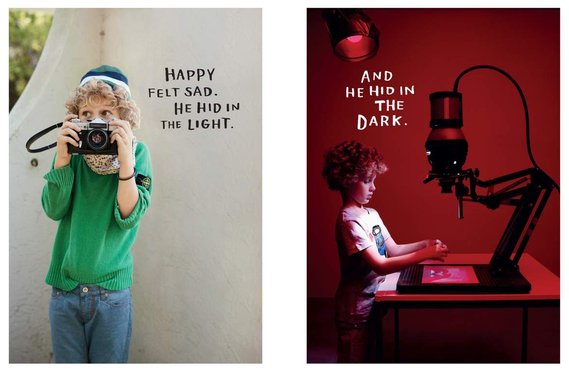 Vogue Bambini was a constant point of reference for Stefano, who contributed to the magazine for over 20 years . In 2013, an entire issue was dedicated to Stefano's photography with a photographic essay, "The Story of Happy" about his own childhood.
Selected client list:
Aprica, Armani, Benetton, Burberry, Carters, Chicco, Conde Nast, DKNY, Dolce e Gabbana, Esprit, Famous Footwear, FCUK, Gap, Huggies, Il Gufo, J Crew, Joe Fresh, Johnson, Martha Stewart, Microsoft, Missoni, Moschino, Nike, Osh Kosh, OVS, Pampers, Ralph Lauren, Replay, Sesame Street, Sisley, Target, The Children's Place, Traveller, UNICEF, Uniqlo, Upim, Vanity Fair, Vogue, Walmart, IKEA.
Subscribe to Our Newsletter
Sign up with your email address to receive news and updates.